Welcome to ISD's Online Registration System
Need an account? Click the Sign In box in the black toolbar above and choose Create Account!


Three Adventures,
One Kids' Safari
Click HERE to learn more about what Kids' Safari has to offer!
May 15, 2019
Dear Kids' Safari / Latitude Families,
We want to inform you of a small fee increase for Kids' Safari and Latitude beginning in the 2019-2020 school year. Fees have not been adjusted since 2014. This fee increase will go into effect the first day of school, Tuesday August 14, 2019.
Thank you!
Jennifer Walker
Youth Development Director
2019-2020 Kids' Safari Fees
$65.00 Full Time:

Before and After Weekly Fee, Per Child (includes snack only)
$45.00 Part Time:

Before Only or After Only Weekly Fee, Per Child (includes snack only)
$15.00 Drop In Fee:

AM or PM visit per child per day
$35.00 Full Day / Snow Days:

(Includes breakfast, lunch and snack.) Parents will have the option to sign
up for full day services and will be billed based on sign up.
$135.00 Summer Full Day Weekly Fee: (July/August)
(Includes field trip costs and summer safari shirt. Does not include meal costs. Families
will make meal arrangements and payments to Nutrition Services Department.)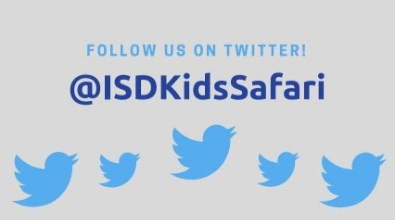 Stay Connected!
See what's happening in Kids' Safari and Latitude! Follow us on Twitter! We will send program updates and reminders too!