Welcome to ISD's Online Registration System
Need an account? Click the Sign In box in the black toolbar above and choose Create Account!


Three Adventures,
One Kids' Safari
Click HERE to learn more about what Kids' Safari has to offer!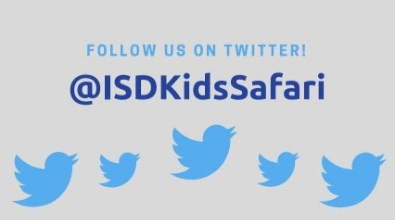 Stay Connected!
See what's happening in Kids' Safari and Latitude! Follow us on Twitter! We will send program updates and reminders too!